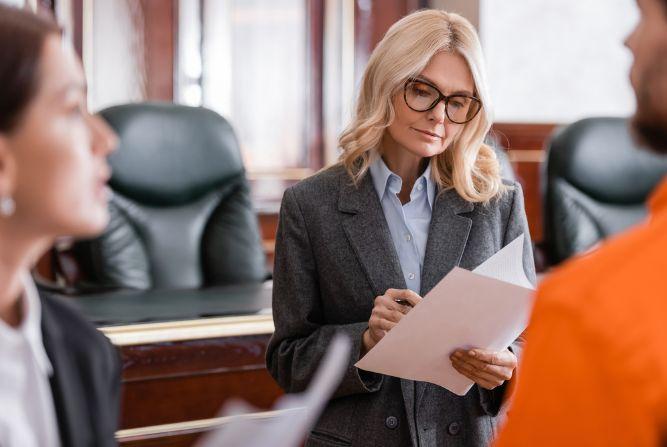 No matter what type of court case you might have come up, choosing the right representation is key to a successful outcome. Often, the simple act of deciding what type of representation you want and need is complex and confusing. Some people spring for private defence attorneys while others allow the government to pick up the tab with a public defence. Still others represent themselves in court.
This quick guide to the three different types of representation for your defence can help you make the crucial decision when your court date approaches:
Private Attorney
A private attorney is a defence attorney that you find and hire on your own behalf. This allows you the freedom to look for an attorney that specializes in the type of defence you need such as criminal, civil, or family law. Be sure to ask questions regarding their experience with the type of case that you have coming up.
The only downside to a private attorney is the potential cost. While public defenders cost nothing to represent you, a private attorney does require a fee. During your initial meeting, ask how they are compensated (hourly, a percentage of the settlement, etc.).
Public Attorney
When you're unable to afford a private attorney, you can request that the Canadian courts give you a public defence attorney. This is easier on your wallet, as it falls under the purview of the local government. Keep in mind that they'll make sure that you legitimately cannot afford a private attorney by looking at your income and assets.
The amount you can make varies depending on how many people are in your family. Individuals who have no family must make less than $26,500 annually. Families with seven or more people must make below $70,000 annually. Be sure to investigate Legal Aid in Manitoba for the specifics of your income requirements if you would like to be appointed a public defence attorney.
The only downside to hiring a public attorney is that you may not be able to strategize with them to the same extent that you can with a private attorney.
Self-Representation
Last but not least, self-representation should be used only when having an attorney on your side is not an option. It might seem like your case is clearcut to you, but you may have a difficult time conveying that in the court system. Self-representation requires in-depth knowledge of proper court proceedings and may result in an unfavourable decision if you are unaware of certain actions and standards.
Hiring the Right Defence for Your Case
Handling your court case requires finesse and experience to get you the outcome that you want. When it comes time to hire a criminal defence lawyer in Winnipeg, you need to know who to turn to. At Brodsky Amy & Gould, we work side by side with you to present your case in the best way possible. Reach out to us today to see how we can help you with your case!