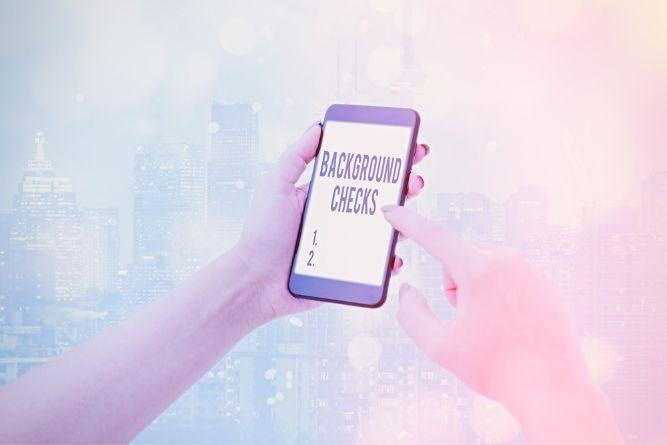 If you're applying for a job in nursing, teaching, or childcare, you might be asked to provide a background or criminal record check. It is your responsibility to apply for and obtain this information. You can only apply for a criminal record check in Winnipeg if you meet the following criteria:
You're over 18 years old
You reside in Winnipeg
You've lived in Canada for over one year
A criminal record check includes a nationwide, adult, and child abuse registry check. Depending on the job you're applying for, you may also be required to submit a Vulnerable Sector Search.
To help you learn more about criminal record checks in Manitoba, we've put together this article:
Providing Identification
Two pieces of ID are required to obtain your criminal record check. However, only certain forms of identification are accepted.
To proceed, you'll need to submit at least one piece of photo identification. Accepted forms of ID include:
A Manitoba ID card
Your passport
A status card
Your driver's licence
A permanent resident card
For the second piece of identification, you can provide documents such as the following:
Your Manitoba health card
Your birth certificate
Your social insurance card
A work or study permit
A citizenship card
We suggest double-checking every piece of identification that you submit. If you use an incorrect name or date, you'll need to resubmit your application, and you will not receive a refund.
What Does it Cost?
The answer depends on the reason you're obtaining the record. If it's employment-related, you will need to pay a fee. But for a volunteer organization, you can obtain a letter from the organization that will waive the cost. The fee itself will vary based on where you apply for the criminal record check.
For a Vulnerable Sector Search, you will need to supply fingerprints, which will incur an additional fee. This process checks whether an individual has been pardoned for sexual offences in the past.
The time it takes to receive your criminal record check is difficult to predict. Most processing offices are open during regular business hours on weekdays. You may not receive a time estimate for your application, so it's best to file for one as soon as you need it.
Another thing to keep in mind is that a criminal record check is only valid for a certain period of time. Be sure to forward it to your potential employer upon receiving it.
Where Do You Obtain a Criminal Record Check?
Depending on where you live in Manitoba, there are a few places you can apply for this document. The easiest way to do so is online. You'll need to find a local police website for your jurisdiction. If you live in Winnipeg, you can apply for your criminal record check here.
Your results will typically be sent to you via email. You may need to submit a paper copy to your potential employer or forward the email.
A criminal record has lasting implications for your future employment, housing, and volunteer opportunities. If you are facing criminal charges, our criminal defence lawyers in Winnipeg, Manitoba can help. At Brodsky Amy & Gould, we provide experienced legal representation for charges like theft, fraud, impaired driving, and more. Contact us today to schedule your consultation.